Welcome to the Master Acro tutorial video series! Master Acro was born from passion and dedication with the idea of creating the most detailed paragliding aerobatic instructional video series ever seen! The result is a 4 hours long, intense tutorial series for everybody who wants to become a better pilot!
It is available in 3 different packages.
Purchase through the justACRO Shop get 10% discount!
| package name | length | | | justACRO Shop price |
| --- | --- | --- | --- | --- |
| SAFETY FIRST | 97 min | 1-9. | 2 | 59 EUR |
| BASIC SKILLS | 157 min | 1-14. | 4 | 99 EUR |
| FULL ON | 233 min | 1-20. | 10 | 139 EUR |
​You can find detailed content overview on the bottom of this page.
The packages consist of a knowledge base of theoretical episodes followed by maneuver tutorials starting from basic maneuvers like Spiral Dive and Full Stall all the way to technical tricks like Asymmetric SAT and Helicopter.
For whom it is for?
These videos will teach you elementary skills all pilots should master to avoid accidents and handle emergency situations with confidence! Are you a cross country pilot, motivated to learn acro, or just want to prepare well for your next SIV / freestyle training: here is everything you need to learn to unleash the full potential of your flying abilities and become a safer pilot! An extensive knowledge base followed by 10 maneuvers from beginner till advanced level. 
 the knowledge I collected flying through half of my life. This project took me 4 years and thousands of working hours to create and it is ongoing. Please respect this and support it by purchasing these videos legally. Thank you!
The right way to learn?
90% of the tutorials were shot using an EN-B certified OZONE Rush 4 paraglider flown on the top end of its certifie
d weight-range. By this I would like to demonstrate the right way to learn aerobatics and promote a safe and intelligent progression. However at the end of each maneuver video there is also a section to point out the main differences when flying that certain trick with a freestyle or acro wing. 
Future episoes?
I plan to publish some further episodes in the future. By purchasing one of the 3 packages you will automatically gain access to the new chapters uploaded in the future.
Subtitles available: English, Spanish
In the making: German, Dutch, Turkish, Hungarian, Italian, French.
Please contact about translating to more languages!
justacro.com/contact

No piracy please!
Master Acro is the summary of 15 years of paragliding experience.
Born from the passion and dedication to the sport. I am sharing
Safety WARNING!
Do not use these tutorial videos as a guideline to learn aerobatics maneuvers! These videos are only made for informative purposes. They does not meant to replace the regular paragliding training and courses! Be aware that aerobatics paragliding is an extremely dangerous activity!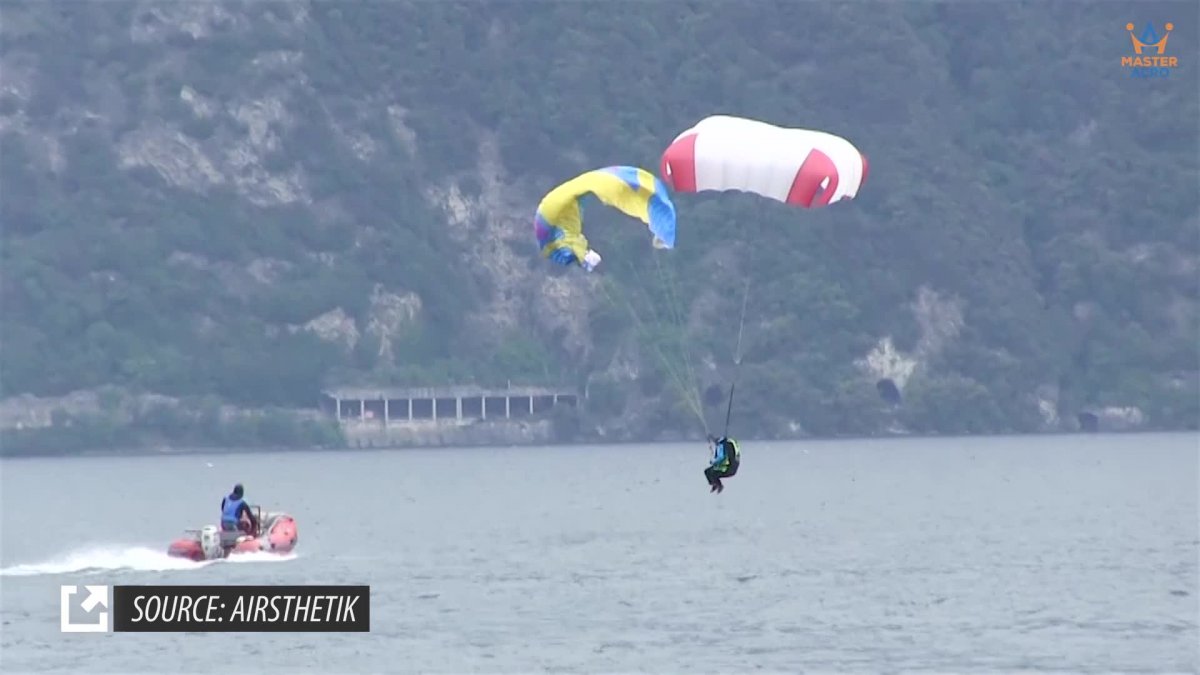 You can get seriously injured or killed. To minimize the risks you should only practice
- high over water, 
- assisted by a rescue boat on the lake,
- wearing an automatic life jacket,
- only using equipment suitable to your skill level, 
- after receiving the right training and preparation from a professional school,
- being under live radio supervision of a professional instructor.
justACRO.com and Pál Takáts does not carry responsibility for any damage or injury happening during these activities!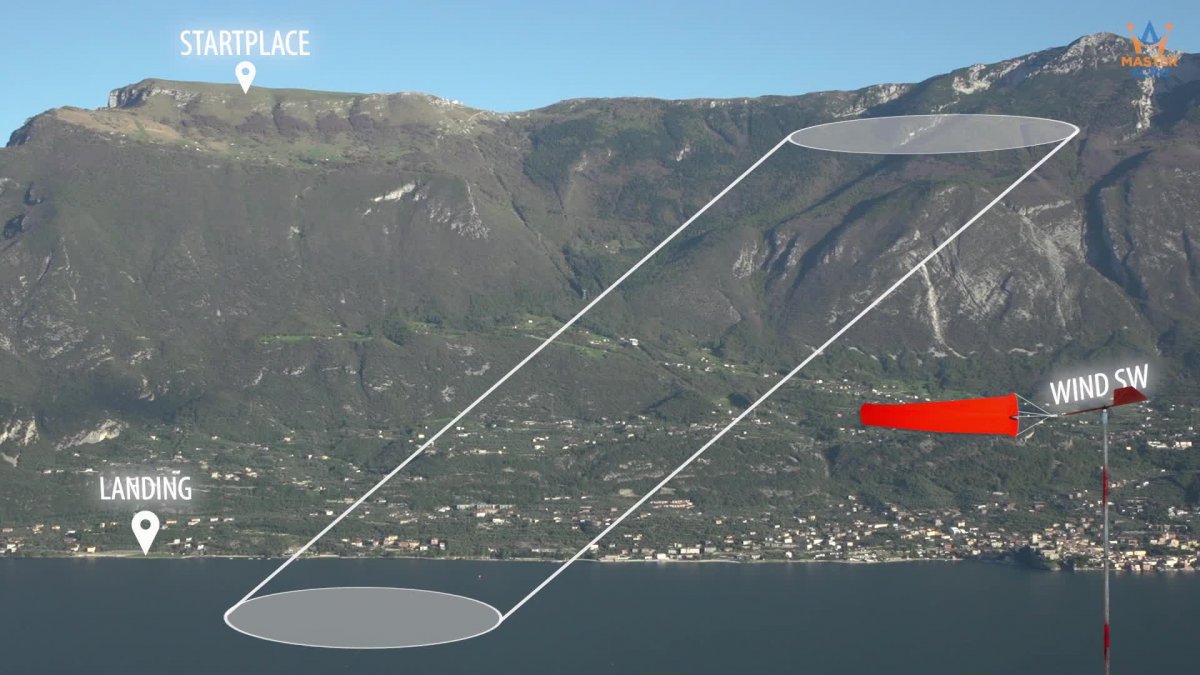 Attention! Repeat, repeat, repeat!

All episodes contain a very high amount of information, presented at a very tight, fast speed! You need to pay good attention and still, you will need to repeat to watch and study the same video over and over again. In case of some, highly technical topic it will be necessary to have a certain amount of practical skills till you can fully understand and benefit from the instruction being said! 
Never stop learning!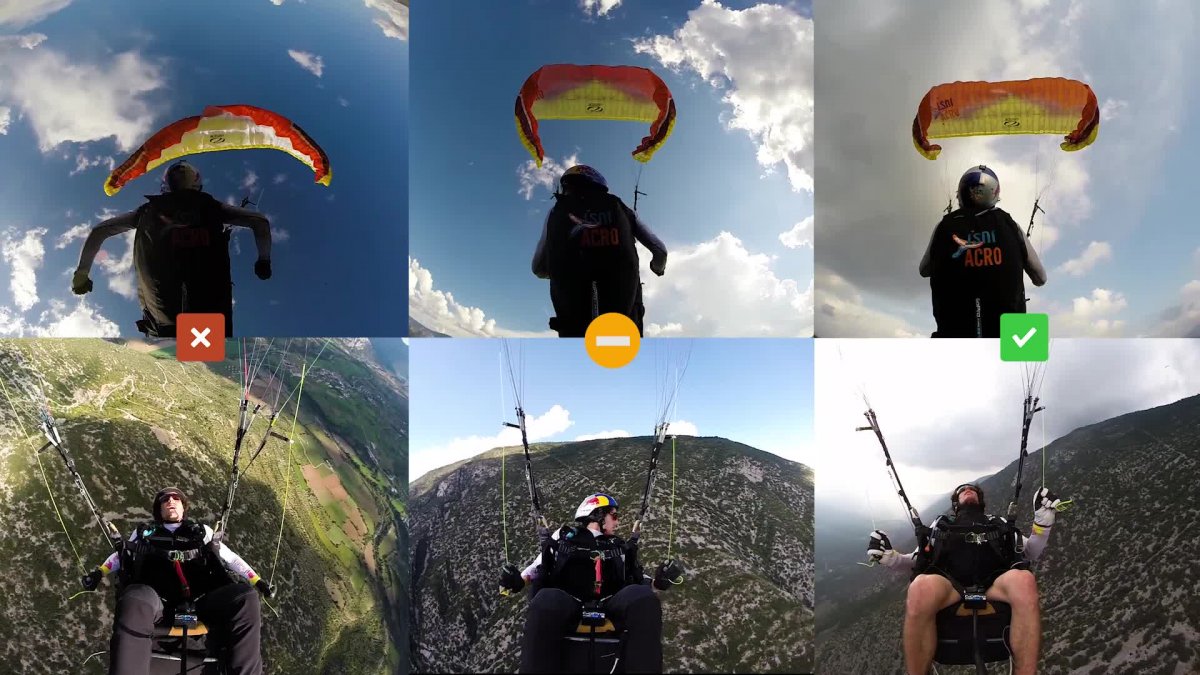 Frequently asked questions:

See the FAQ page here: justACRO.com/masteracro/FAQ
Questions / requests?

If you have any questions please feel free to get in touch.
 
Content overview
 
episode

length

len

SAFETY FIRST

BASIC SKILLS

FULL ON

1.
Master Acro intro and important notice
3:09

X

X

X

2.
Pál Takáts intro
1:59

X

X

X

3.
How to begin?
4:53

X

X

X

4.
Equipment- Glider and reserve
10:56

X

X

X

5
Equipment: Harness setup
8:25

X

X

X

6.
Equipment: Brake setups
6:22

X

X

X

7.
Making free brakes
8:49
 

X

X

8.
Making cravat opening modification
7:17
 

X

X

9.
The box, placement and drift
9:48

X

X

X

10.
Typical emergency situations & reserve deployment
20:27

X

X

X

11.
Spiral Dive
14:03

X

X

X

12.
Full Stall - basic technique
19:00

X

X

X

13.
Full Stall - advanced techniques
9:26
 

X

X

14.
Wing-Over
20:25
 

X

X

15.
SAT
14:26
 

X

X

16.
Spin
8:00
 
 

X

17.
Asymmetric Spiral
9:08
 
 

X

18.
Dynamic Full Stall
14:11
 
 

X

19.
Looping
10:28
 
 

X

20.
Asymmetric SAT
11:46
 
 

X

21.
Helicopter
19:49
 
 

X