I am happy to announce that the Master Acro is about to be released very soon! It is the most detailed acro paragliding tutorial video series on the market with the total length of nearly 4 hours in 21 episodes!
Master Acro summarizes everything you need to know to unleash the full potential of maneuvering with your paraglider. It consists of a knowledge base everybody should learn before starting to practice acro tricks followed by 10 maneuvers from spiral dive till helicopter. 
90% of the maneuver tutorials were shot using an EN-B certified Ozone Rush 4 paraglider flown on the top end of its certified weight-range. By this I would like to demonstrate the right way to learn aerobatics and promote a safe and intelligent progression. However at the end of each maneuver video there is a section to point out the main differences when flying that certain trick with a freestyle or acro wing.
Content list:
Introductions:
Master Acro intro (3:09)
Pál Takáts intro (1:59)
Knowledge base: 
How to begin? (4:53)
Equipment (10:56)
Harness setup (8:25)
Brake setups (6:22)
Making free brakes (8:49)
Making cravat opening modification 7:17)
The box, placement and drift (9:48)
Typical emergency situations & reserve deployment (20:27)
Maneuvers:
1. Beginner
Spiral dive (14:03)
Full Stall - basic technique (10:00)
Full Stall - advanced techniques (10:00)
Wing-Over (20:45)
SAT (14:26)
2. Intermediate:
Spin (8:00)
Asymmetric Spiral (9:08)
Dynamic Full Stall (14:11)
3. Advanced
Looping (10:28)
Asymmetric SAT (11:46)
Helicopter (19:49)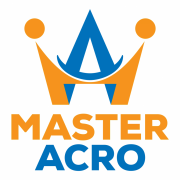 Release date: some time in the next few weeks, stay tuned!