by
justACRO
11 years ago
Austrian friends Skoki and Charly created a detailed, written description, how they pack a D-Bag.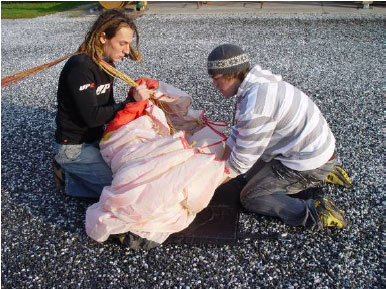 Please continue to download the documents...
ATTENTION!
D-Bagging is an extremely hazardous activity! This description does not replace a course or the instructions of a professional pilot to learn folding D-Bags! Do NOT use this description as a guideline to learn the packing method on your own! Always pack the glider under the supervision of an expert D-Bag jumper or instructor! The authors cannot take any responsability for the content of these documents!
Download english description:
How to pack my D-Bag?*
Dowload german description:
Wie ich mein D-Bag packe?*
* These documents presents a certain packing method that the authors use. There are several different ways to pack a D-Bag, this is only one of them!
Thanks to Benedikt Skok and Dominik Lindebner for creating this material!
Visit: Team-Silver