by
justACRO
4 years ago
The 2018 Aerobatic World Tour has ended yesterday in Villeneuve. Horacio Llorens was crowned the champion of the Sonchaux Acro Show and with that also overall winner of the 2018 season! We caught up with him this morning for an interview on the phone.
justACRO: Good morning Horacio and big congratulations! Please tell us about it!
Horacio Llorens: Thank you Pál. I am super happy! The season started really well for me, I won the first stop in Norway but then I could not make any good results later on at King of Brenta and AcroMax. Coming to Villeneuve it was clear that the only way to win the AWT 2018 I had to win Sonchaux Acro Show and Théo de Blic could not place second. If he comes second he would have still won the overall title.
justACRO: Wow so that meant a lot of pressure on you.
Horacio: Sure...I was lucky to have spent a week at Lake Garda before the competition. We were training there with Bicho Carrera and Jack Pimblett and this helped me a lot for sure!
justACRO: This is your 6th overall AWT champion title! This is really exeptional! What are your impressions about it?
Horacio: I feel extremely satisfied! You know the last time I won was 5 years ago in 2013...and with all the new generation pilots coming up strong it is becoming more and more difficult. But they are bringing fresh blood, motivation and new tricks into the sport which is great. With 35 years I became the oldest competition pilot in the scene...but it feels great to know that I can still beat the game!
justACRO: Indeed, congratulations! Where are you now and what is coming up next for you?
Horacio: I am in Geneva now and tomorrow I will drive to Istanbul by car. There we will meet up with Tom de Dorlodot and begin a new Search Project starting from there. We will do a 5 week and 3500 km journey through Turkey with our VW Amaroks to visit some known flying sites and to discover some new ones. I am really looking forward to it!
justACRO: Sounds like another amazing adventure in the line, wish you guys good luck and once again, congratulations!
Click to see the FINAL OVERALL STANDINGS OF THE 2018 AWT.
Horacio with Rafael Goberna after their final battle for the first place: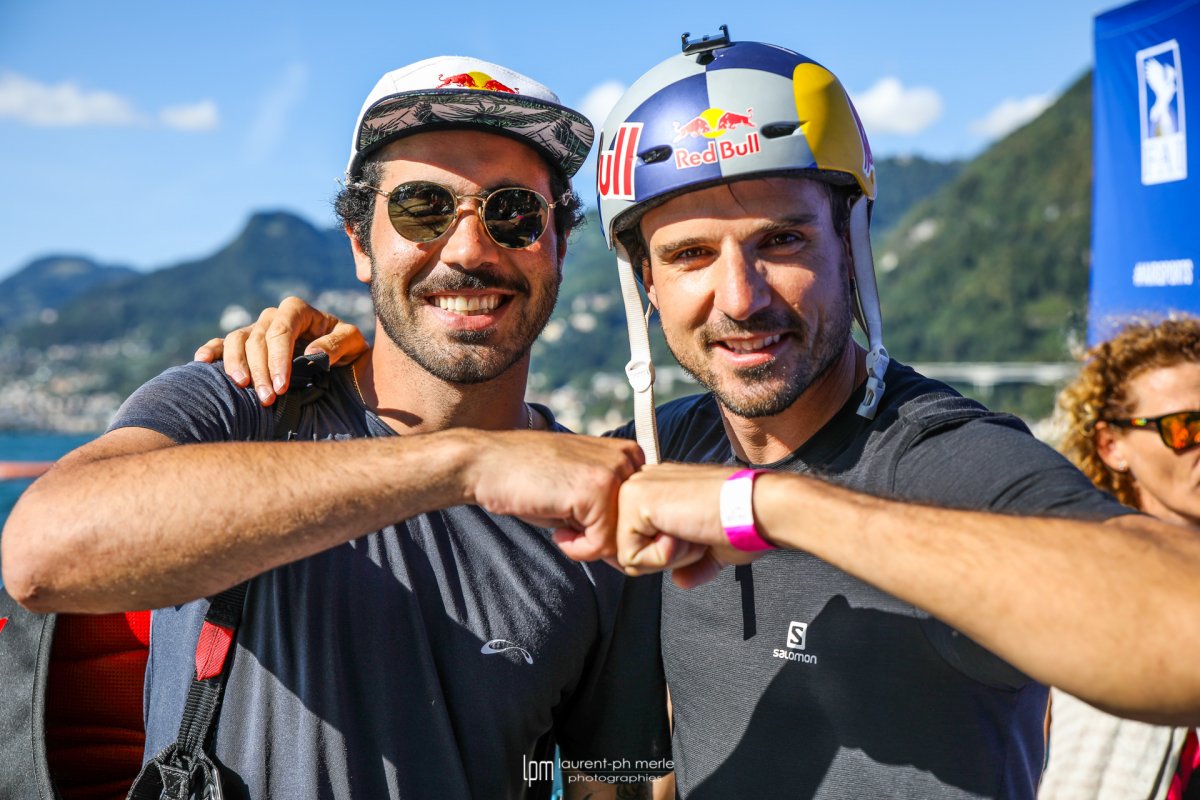 Sonchaux Acro Show - podium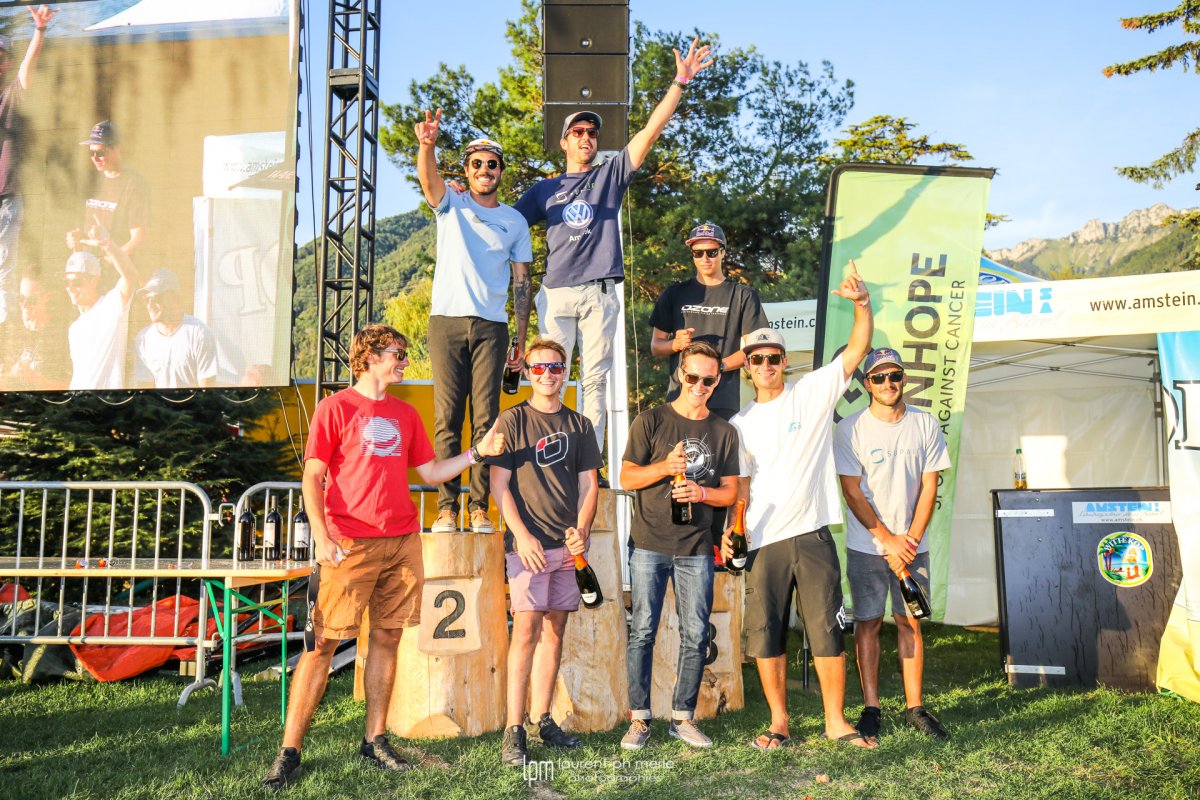 AWT 2018 podium:
1. Horacio Llorens (ESP)
2. Théo de Blic (FRA)
3. Rafael Goberna (BRA)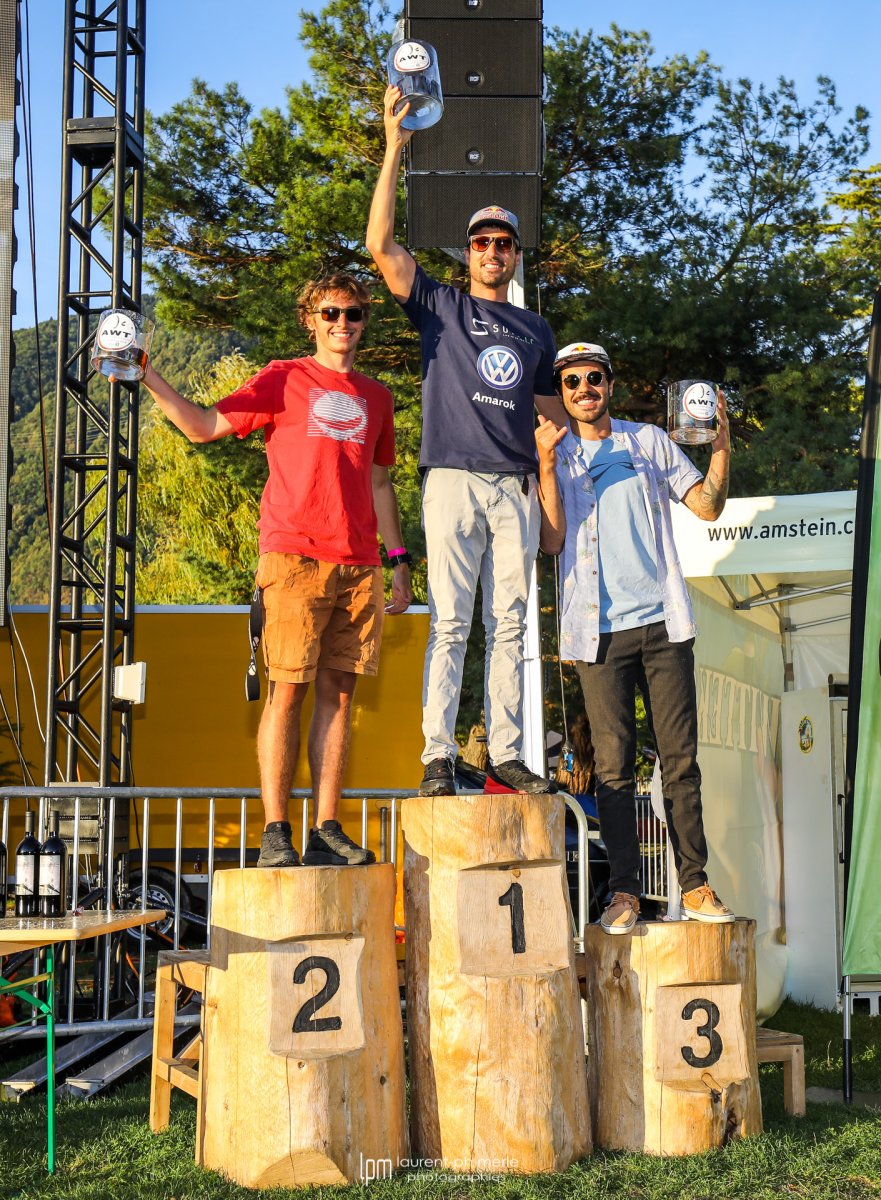 The board of the final battles, Sonchaux Acro Show 2018