by
justACRO
3 years ago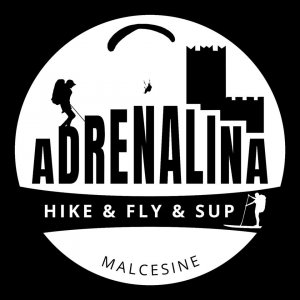 ENGLISH:
A fun and familiar summer closing event in Malcesine at Lake Garda!
For 4 days the daily pass for the cable car will cost only 10 EUR and on the weekend there will be free shuttle bus from the landing place! There a testival running with different brands and also Hike & Fly & SUP competition with nice prices to win!
HIKE AND FLY AND SUP competition details:
The comp takes place on Saturday. Participants have to run from the landing place to the take-off at Monte Baldo (1700 meters up), then fly down with an EN certified equipment. The flight time does not count in the competition. There is a 15 minutes advantage to gain if you manage to do a precision accuracy landing. Then a small round of stand up pedal course which will also count in the total time.
Prices to win:
- 1. Nova Montis + Inverto
- 2. Vario GPS Ascent H2
- 3. Ozone F* Lite
- 4. Vario Bip
Price giving ceremony: Saturday, 19:00 at the landing place. Then party!
DEUTSCH
Während dem Event von Donnerstag 11.10.2018 bis Sonntag 14. Oktober 2018 gibt es bei der Seilbahn Malcesine einen Spezialpreis für die Paragliding Tageskarte von 10 €.
Samstag 13.10 und Sonntag 14.10 wird es einen gratis Shuttle Service vom Landeplatz zur Seilbahn geben.
Außerdem gibt es ein Testival wo man Schirme und Gurtzeuge von verschiedenen Marken testen kann. Die Location ist dafür perfekt.
Wir freuen uns auf viele Piloten, die mit uns zusammen den Saisonsabschluss feiern.
HIKE & FLY & SUP RENNEN
Am Samstag 13.10 (Aussweichtermin Sonntag 14.10.) findet ein Kombi Rennen zwischen Hike & Fly, Punktlandung und SUP statt.
EINSCHREIBUNG:
Am Landeplatz Malcesine am Freitag 12.10 von 16.00 bis 19.00 und Samstag 13.10 von 8:30 bis 9:30.
Jeder Athlet muss mit einem EN - zertifiziertem Schirm, Gurtzeug und Rettung vom Landeplatz bis zum Monte Baldo hiken (1700 hm mit Zeitwertung). Dann wird frei zum Landeplatz geflogen (Flugzeit wird nicht gewertet) und jeder Pilot kann sich mit einer Punktlandung einen 15 Minuten Zeitbonus holen.
Vom Landeplatz aus muss jeder Athlet eine kleine Runde mit dem Stand Up Paddle (SUP) machen und diese Zeit wird auch gewertet.
Preisverteilung :
19:00 Uhr Landeplatz
Preise:
- 1. Nova Montis + Inverto
- 2. Vario GPS Ascent H2
- 3. Ozone F* Lite
- 4. Vario Bip
Zudem gibt es am Samstag ab 11:00 Uhr Risotto, Carbonera, DJ – Set, Bier und Drinks und alle neuen Drinks von Red Bull.
Da giovedì 11 a domenica 14 ottobre 2018 il biglietto giornaliero parapendio della Funivia Malcesine - Monte Baldo costerà 10 € al giorno.
ATTENZIONE: Per ritirare il biglietto della funivia è necessario mostrare in cassa il brevetto di volo. Senza la presentazione del brevetto di volo non si potrà avere il biglietto ad un prezzo agevolato.
Sabato 13 e domenica 14 sarà attivo un servizio navetta gratuito dalla zona di atterraggio alla stazione della funivia.
Testival con possibilità di provare attrezzature di diversi Brand. Vi aspettiamo numerosi per volare insieme!
Sabato 13 ottobre (recupero domenica 14)
Adrenalina Hike & Fly & SUP!
Gara a tempo di salita in montagna (con attrezzatura), precisione in atterraggio e tempo su circuito in SUP.
Iscrizioni: presso l'atterraggio venerdì 12/10 dalle 16:00 alle 19:00 e sabeto 13/10 dalle 8:30 alle 9:30.
Obbligatorio: Imbrago - Paracadute di soccorso - Casco - Vela omologata
Quota di iscrizione: 25 € inclusa una maglietta dell'evento ed un buono pasto
Gara: Partenza alle ore 11:00 dalla zona di atterraggio loc. Morettine, arrivo alla manica a vento in cima al decollo Tratto Spino (1700D+), volo a tempo libero sopra Malcesine, centro di 50cm che vale un bouns di 15 minuti sul tempo di salita. Circuito nei pressi dell'atterraggio da eseguire in SUP, il tempo impiegato viene convertito in un bonus da aggiungere al tempo di salita.
Premiazioni: ore 19:00
Premi:
1° - Nova Montis + Inverto
2° - Vario GPS Ascent H2
3° - Ozone F* Lite
4° - Vario Bip
Inoltre dalle ore 11:00 fino a tarda sera: Risotto, Carbonera, DJ-set, birra e cocktail bar con le nuove bevande Red Bull.