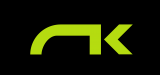 Address:
Carrer del Ter 6 - nave D
17165 La Cellera de Ter - Girona
España
We at Niviuk above all value the importance of attention to small details. It is what allows us to live special moments and experience unique and unforgettable emotions. Life is for living! Join us.